People have been contacting us to let us know that there are some dishonest people trying to sell the VIP AREA / Camarote shirts for as much as $300 each.
As many of you know we did NOT charge anyone this year. If we find out that someone has been trying to sell shirts not only will we CANCEL your order, but we will put you on a BLACKLIST for future BDNY events and you will NEVER have access to the VIP area again!!!
If you know of anyone who is trying to sell shirts we urge you to contact us with whatever information you have on the dishonest person.
We are taking this VERY SERIOUSLY!!
You can send us a message via Facebook or you can send an email to vipshirts@brazilianday.com.
We do the best we can to make things fair, and we will NOT tolerate dishonesty!
If someone wants to give away their shirts that's one thing, but selling a shirt that you got for free is DISHONEST AND NOT ALLOWED!!
NOTICE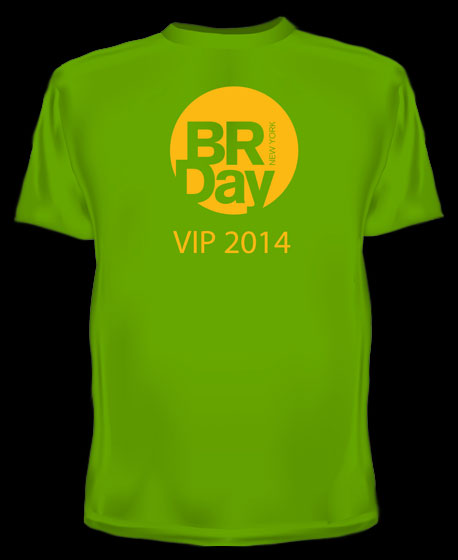 The NY Brazilian Day  Organization Committee would like to inform everyone that there will not longer be VIP entrance shirts available for purchase for our 30th anniversary celebration.
The VIP entrance shirts will be distributed free of charge in accordance with the new policy of the Organization Committee. The new format will follow the same pattern of many of the worlds major events.
Kind regards,
Organization Committee – Brazilian Day 2014